Financial experts all over the world suggest allocating a percentage of your portfolio to precious metals (like gold) regardless of your goals. And the newest investing platform from The Perth Mint allows you to do just that—but with more flexibility and at lower premiums than ever before.
ASI and The Perth Mint have partnered to bring you the world's most cost-effective and flexible way to buy, sell, store, and deliver gold, silver, and platinum 24/7 online under an explicit government guarantee. All the metals purchased through the Perth Mint Depository Distributor Online (PMDDO) are Perth Mint-issued bullion from the Mint's working inventory, and investors even have the option to store their metals for free* in one of the world's most secure storage facilities. Because PMDDO is entirely online, investors can manage their precious metals from any location, at any time of day.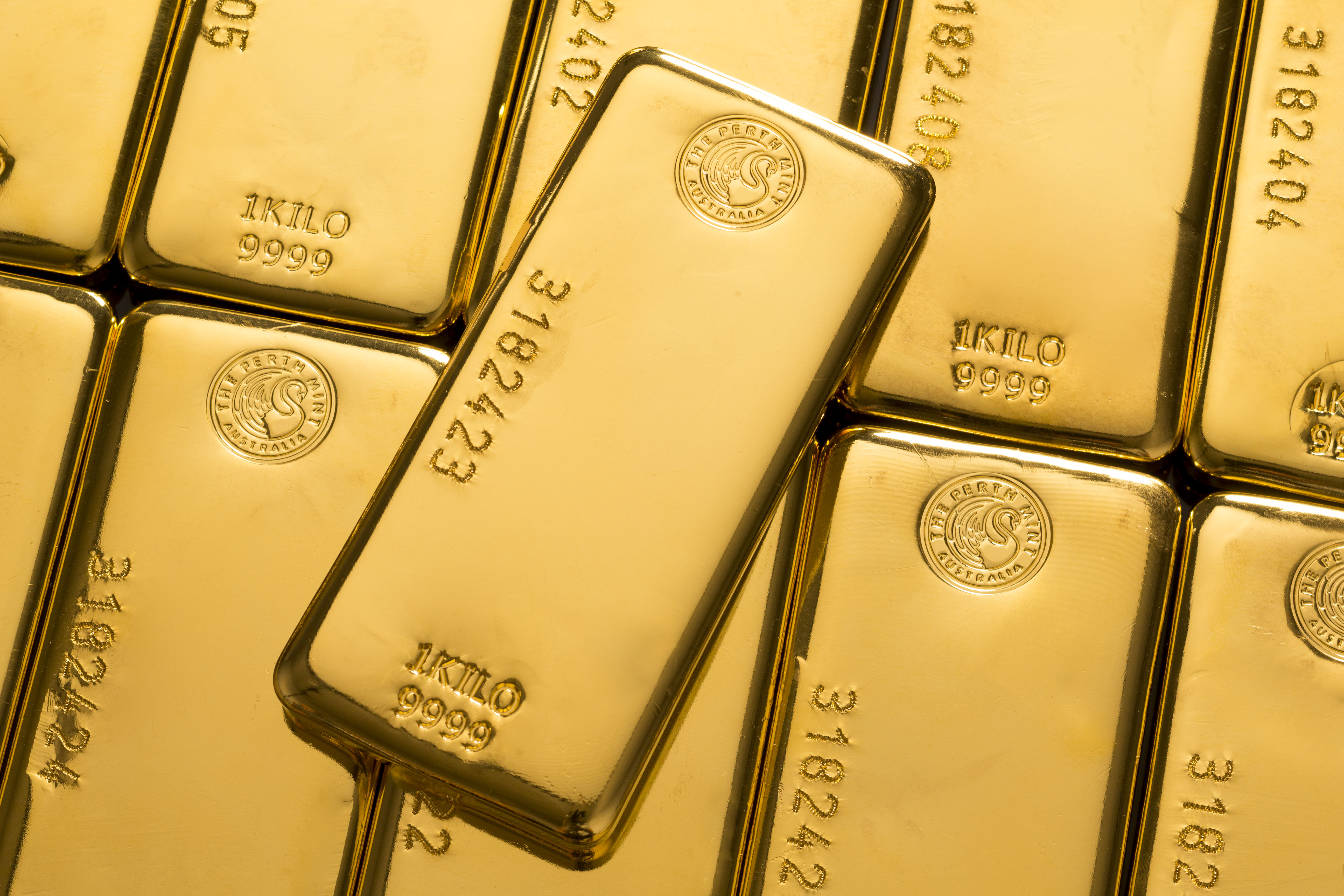 Benefits of PMDDO
PMDDO caters to your investment needs by offering 24/7 access where you can manage your account on your own time, see live pricing, and buy and sell precious metals at any time of day. Because your account is entirely online, you are able to see the value of your holdings in real-time—which means you don't have to manually calculate their value on your own. Another added convenience of PMDDO is when you are ready to liquidate your metals, you'll receive your funds at an expedited rate. The Perth Mint can even process some withdrawals on the same day. ASI also makes it possible to buy and sell precious metals in any currency through PMDDO—so no matter where you live, it's possible to easily manage your portfolio.
For over 120 years, The Perth Mint has earned its reputation as one of the most trusted precious metals facilities in the world. The Perth Mint currently stores more than AUD 6 billion in its state-of-the-art vaults and is backed by an explicit government guarantee outlined by the Gold Corporation Act 1987. When you open a PMDDO account, your holdings are secured online by 128 SSL encryption and are 100% backed with comprehensively insured physical precious metals.
All of the vaults at The Perth Mint are Category 11 vaults that meet AUS/NZ Standards 3809 and vault specifications outlined by their underwriters. In addition to these security precautions, The Perth Mint is monitored 24/7 by video recordings that are retained and controlled electronically from a Class 1 Security Control Room.
The Mint is one of only a few global precious metals refiners accredited by all five of the world's major gold exchanges, including the New York Commodities Exchange (COMEX) and the London Bullion Market Association (LBMA). These accreditations ensure the Mint's branded bars are internationally tradeable.
PMDDO is an online platform that allows all investors—big or small—to trade precious metals at some of the lowest prices in the industry. All that's required to open an account is a $50 transaction minimum, and premiums start as low as 0.20%. You can also start a gold and silver savings account for as low as $50 per month.
PMDDO allows you to store your precious metals holdings in three different ways: (1) allocated gold and silver, (2) pool allocated silver, and (3) unallocated gold, silver, and platinum.
Allocated storage refers to storage of a client's precious metal on a segmented (segregated) basis. When you own allocated metals at The Perth Mint, you become the outright owner of specific gold and silver coins and bars.
Pool allocated storage allows clients to own a share of 1,000-ounce silver bars, as opposed to specific bars. This option is best for those who prefer to own precious metals at reduced fabrication and storage fees.
Unallocated storage refers to gold, silver, and platinum held on an unsegmented (unsegregated) basis. These metals are owned by the client, but part of a pool of working metals stored at the Mint. This is the most popular option, as clients do not have to pay any fabrication or storage fees.
You're free to convert from unallocated and pool allocated metal to allocated metal whenever you choose. The Perth Mint also offers the option to take physical delivery of your precious metals upon request.
Physical precious metals like gold and silver are an ideal investment to set aside and watch grow over time. An online savings plan with PMDDO allows you to purchase gold and silver for as little as $50 per month—in very much the same way as a savings account. The online savings plan makes it possible to steadily build your holdings each month for just 50% of the applicable transaction fee (which is based on the size of your trade).
For your convenience, you can set the amount you wish to save each month, and your fees will be automatically withdrawn from your account. If you allocated $1,000 to your savings account each month, for example, the normal 1% transaction fee would be reduced to just 0.5%—so all you would owe is $5 per month!

Minimums
Minimums for the Perth Mint Depository Distributor Online are as follows:
Minimum transaction amount of $50
Gold and silver savings plan for as low as $50 per month

Required Documents and Forms
Documents Required for Individual, Joint, and Sole Trader Accounts:
Passport (does not need to be certified)
Bank statement or bank confirmation letter (does not need to be certified)
If a passport is unavailable, then original certified photocopies of two of the following documents will be required along with the bank statement:
Driver's license
National identity card (with photo and signature)
Proof of age card (with photo and signature)
Birth certificate

Fees
PMDDO Storage Fees
Allocated gold is 1% per year
Allocated silver is 1.90% per year
Pool Allocated silver is 0.95% per year
Unallocated gold, silver, and platinum is FREE
Buy/Sell fees are based on the dollar amount held in storage.
| Amount | Fee |
| --- | --- |
| $50 - $10,000 | 1% |
| $10,001 - $100,000 | 0.95% |
| $10,001 - $100,000 | 0.95% |
| $100,001 - $250,000 | 0.75% |
| $250,001 - $500,000 | 0.50% |
| $500,001 - $1,000,000 | 0.25% |
| Over $1,000,000 | 0.20% |
Steps to Complete Your PMDDO Account
Choose Your Account
Choose a Personal, Joint, or Corporate/Trust
Complete your application
Make sure to fill out all of your personal details.
Upload Your Documents
Upload your IDs, passport, and bank statements.
Fund Your PMDDO Account
Enter your bank details and select your amount.
Start Trading Precious Metals!
You're now ready to place your first trade!